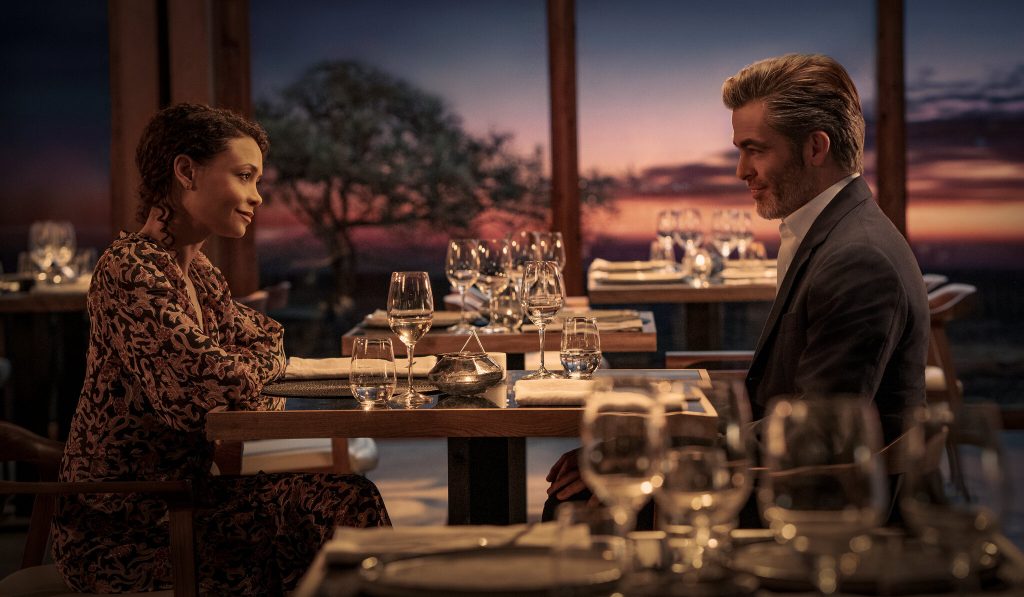 I like spy stuff. I don't mean like 007. I like the real world feel spy stuff like Tinker, Tailor, Soldier Spy or Three Days of the Condor. A lot of the time those type of spy movies can be 75% boring and 25% exciting. That's because the real life spy world is probably 98% boring and 2% exciting.
All the Old Knives is a well-acted, well-directed spy movie. Notice I left the word "thriller" off of that description. There is a lot of story telling here with no action. And that is fine by me. So, if you are looking for a 007 or Mission Impossible type movie this definitely isn't it.
The love story drones on a little too much and I was able to figure out the twist about half way through the movie. Still, that did not distract from the fact that the story moves by at a pretty good clip and the acting is good as well. It is beautifully shot  with scenic backdrops and city-scapes. When researching the movie I learned that Chris Pine's dad was the Sgt in the TV show CHIPS which I grew up watching. I had no idea.
If you are in the mood for a spy movie love story tragedy then this is the movie for you. I give it 75% on the trusty Baldy-meter. I enjoyed watching it but would probably never watch it again.