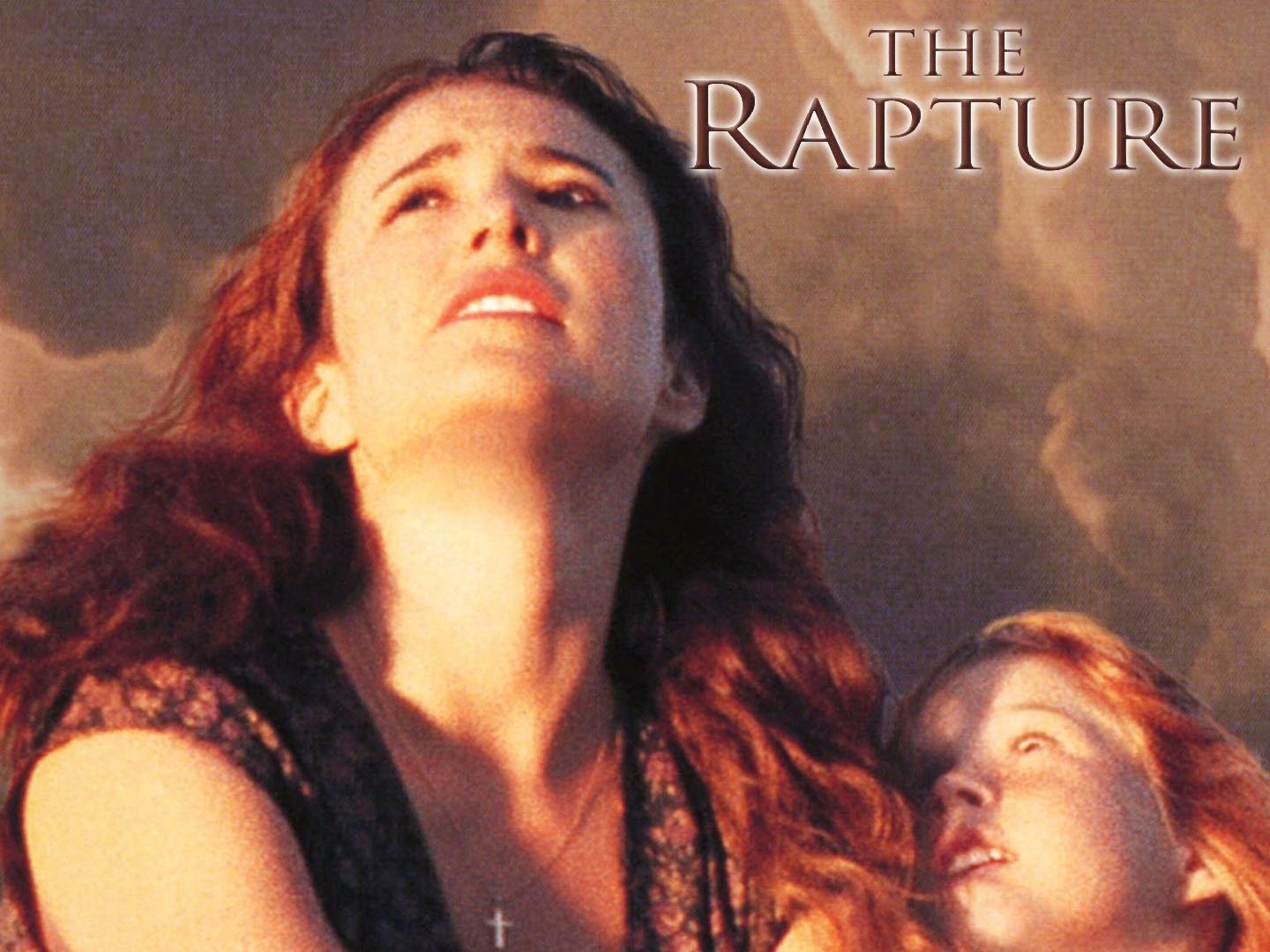 I saw this movie the other day after it was on a recommended list found on the app called The Criterion Channel. Most of the movies I have watched on that app have been good or at the very least rewarding in their own way. They feature independent movies, foreign films, low budget and even movies that just flew under the radar.
In 1991 I was a fairly avid movie watcher. We would stop by the video store and pick up a few movies every other day or so. But I have never seen or heard of this movie. Even when I worked at a video store for a full year back in 1996 (all the way until now at the ripe age of 46) the movie simply has never been on my radar.
So, what was I getting myself into with The Rapture? Would this be a ham-handed attempt to show what many Christians believe will happen when the world comes to an end? Will this be like one of those goofy Kirk Cameron movies where one minute people are standing in line at Starbucks and the next there is a pile of clothing and shoes sitting there where they used to be?
This movie stars Mimi Rogers, Tom Cruise's ex-wife (I didn't know who she was until an after-movie Google search) & a then-unknown David Duchovny. It starts by showcasing Mimi's character who is a "swinger", ie., someone who partner swaps for sexual pleasure. She eventually pairs up with Duchovny's character and they start seeing one another. But, she is longing for something more. She overhears a conversation at her workplace that piques her interest. They are discussing the end-of-times.
I don't want to describe the whole plot here or give any spoilers but I can tell you this:
The movie really surprised me
The acting was very good especially by Mimi and her child
The ending was shocking in a way. It was at the same time frustrating, but entertainingly so.
Things I loved about the movie was how is makes you think about your own life. I also loved how the movie feels like a stage play. It is shot on very simple sets. The editing and special effects are very simple but effective.
Will Patton is in this movie too and I always think he is great in everything. He is a very likable character actor.
The movie was novelist Michael Tolkin's first stab at directing. It was a movie he wrote as well.  Tolkin wrote "Gleaming the Cube", "The Player" & "Deep Impact" too. He only went on to direct one more movie after The Rapture.
I went into this movie not expecting much and was pleasantly surprised. I give The Rapture 90 potatoes. It featured some topics which are rarely explored in modern cinema. One of them being man's eternal struggle to understand and believe in a higher being, especially after experiencing disasters and unhappiness. There was violence, love, parenthood, prophecy, incarceration, struggles with pride, all locked up in this low budget film. In conclusion, I must say that this is not a perfect movie by any mean but I did like it a lot.